About Coastal Charters
Coastal Charters in Port Aransas Texas has been providing top-notch offshore, deep sea, and bay fishing charters for more than 12 years. The crew gives their full attention to every guest who comes aboard, whether it's your first trip or your 50th. We love having anglers come back and fish with us year after year, watching the kids we took out for their first trip turn into experts. Our favorite trips include teaching kids and beginners about fish species available in the area and the fishing techniques we've learned from generations of living right here on the gulf. Whatever your experience level, you'll leave with memories to last a lifetime.
Captain Danny Dorman: Owner
Captain Dorman has been on the water his whole life--he grew up on the water, and had a boat before he even had a truck to tow it! (Ask him for the story about how his dad helped him fish before he could walk.) Danny is a third generation fisherman, and before he started Coastal Charters, he was working as a marine surveyor. His favorite part of that job? Taking notes as he was working about where the fish were hanging out, so he could go back later that evening or on the weekend and reel 'em in.
Danny loves teaching young and new anglers about deep sea fishing, and he's especially proud of the customers who come back to fish with him every year. When he's not working, you can find Danny hanging out with his family, and enjoying the day's catch.
Our seasonal staff includes local fishermen who love to spend their days out on the water, teaching what they know and helping others catch all the fish they're looking for.
"I really enjoy seeing other people having a great time fishing and I love the challenge. No matter how long you have been fishing, you never know it all." - Captain Dorman
Ready to reel in a good time?
Every Fishing Trip Includes
Top of the line fishing gear including poles, tackle, and accessories.
Ice chests to keep your food and drinks cold all day long.
Expert fishing advice on where to go for the kind of fish you want to catch.
30 years of fishing and boating expertise in the Gulf of Mexico.
Fish cleaning service available for purchase at the docks.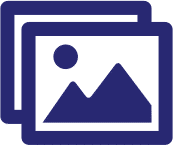 Memories to last a lifetime.