This is the absolute best fishing charter I have ever been on, with every single stop captain Danny put us on fish within minutes. His deckhand Sharpee helping every single one of us to know what to do and how to handle each fish, we caught everything from Ling, to Kingfish to even Red Snapper. The crew was the funniest, most kind, and surely most memorable duo I've ever met in my entire life. This charter blew all my expectations out of the water being a million times better than I have ever could have imagined it. My group and I will surely be returning for many years to come. -Marcus V. from Lockhart, TX
Our first time going offshore and we had a great time. The captain and deckhand are both young guys who absolutely love to fish. Weather conditions were perfect so we were able to chase down shrimpers 60miles out. These guys have no quit when it comes time to find the fish. We will use these guys again for our next offshore trip! -Travis C. from Georgetown, TX
Captain Sharpie and Deckhand Sparky gave our family a great day on the water!!! Our 3 kids, ages 8, 10, and 12 had so much fun! The best part was that these two young men were such great examples for our kids. They were respectful and considerate!!! These guys went above and beyond to give our kids a great deep sea fishing experience!!! They want to do a great job because they want you to want to come back. These two are not just working a job, they are working on a career!! -StaciAnd from Nevada, Missouri
We have used Captain Danny for years and could not be more happy! Danny, Jake, Ryan, and Branyo could not be more professional, courteous, knowledgeable, helpful, and fun. On a scale of 1-10 they get a 20. We have always caught our limits and the crew is very attentive to the kids to make sure they have fun. Great boats, great equipment, great staff = Great time. You will not go wrong with these guys. -1968GT500 from Waco, TX
"Captain Dan is the go-to man when it comes to Fishing, we hauled in 427 lbs of fish consisting of King Fish, Red Snapper,  and Ling!!! If you come to visit Port Aransas, this is the man to call if you wanna get some fish and have a great time. Now go get some FISH!!!" Reviewed by darrylswierc
"Captain Dan and 1st Mate Jake gave myself, my two best friends, and my 8-year-old son an adventure we won't soon forget. Capt. Dan's GPS looked like a library of fishing spots accumulated over years of experience. These guys knew exactly what they were doing and had the equipment to pull it off. These guys knew the rules, and they respected the waters they make their living from. It was truly a trip of a lifetime. And the best part was nobody had more fun than my 8-year-old son, and that's saying something! Reviewed January 2019 by sharkfisher45
Booked a trip with Captain Danny, deckhand Sharpie, and dog Bo for me and my 16-year-old son and 19-year-old nephew in July 2018. Had a great time and caught a lot of big fish. Good conversation, great boat, and felt really taken care of. They worked hard to make sure we had a great experience. I would recommend Captain Danny and would certainly go again. Reviewed July 23, 2018 by SAYBIGJOE
We have used Captain Danny for years and could not be more happy! Danny, Jake, Ryan, and Branyo could not be more professional, courteous, knowledgeable, helpful, and fun. On a scale of 1-10, they get a 20. We have always caught our limits and the crew is very attentive to the kids to make sure they have fun. Great boats, great equipment, great staff = Great time. You will not go wrong with these guys. Reviewed June 2019 by 1968GT500
Ready to reel in a good time?
Every Fishing Trip Includes
Top of the line fishing gear including poles, tackle, and accessories.
Ice chests to keep your food and drinks cold all day long.
Expert fishing advice on where to go for the kind of fish you want to catch.
30 years of fishing and boating expertise in the Gulf of Mexico.
Fish cleaning service available for purchase at the docks.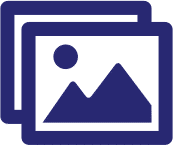 Memories to last a lifetime.